LINE Fukuoka Style "Internal Communication Creation" to be Featured on FM FUKUOKA's "Prism: The Interview"!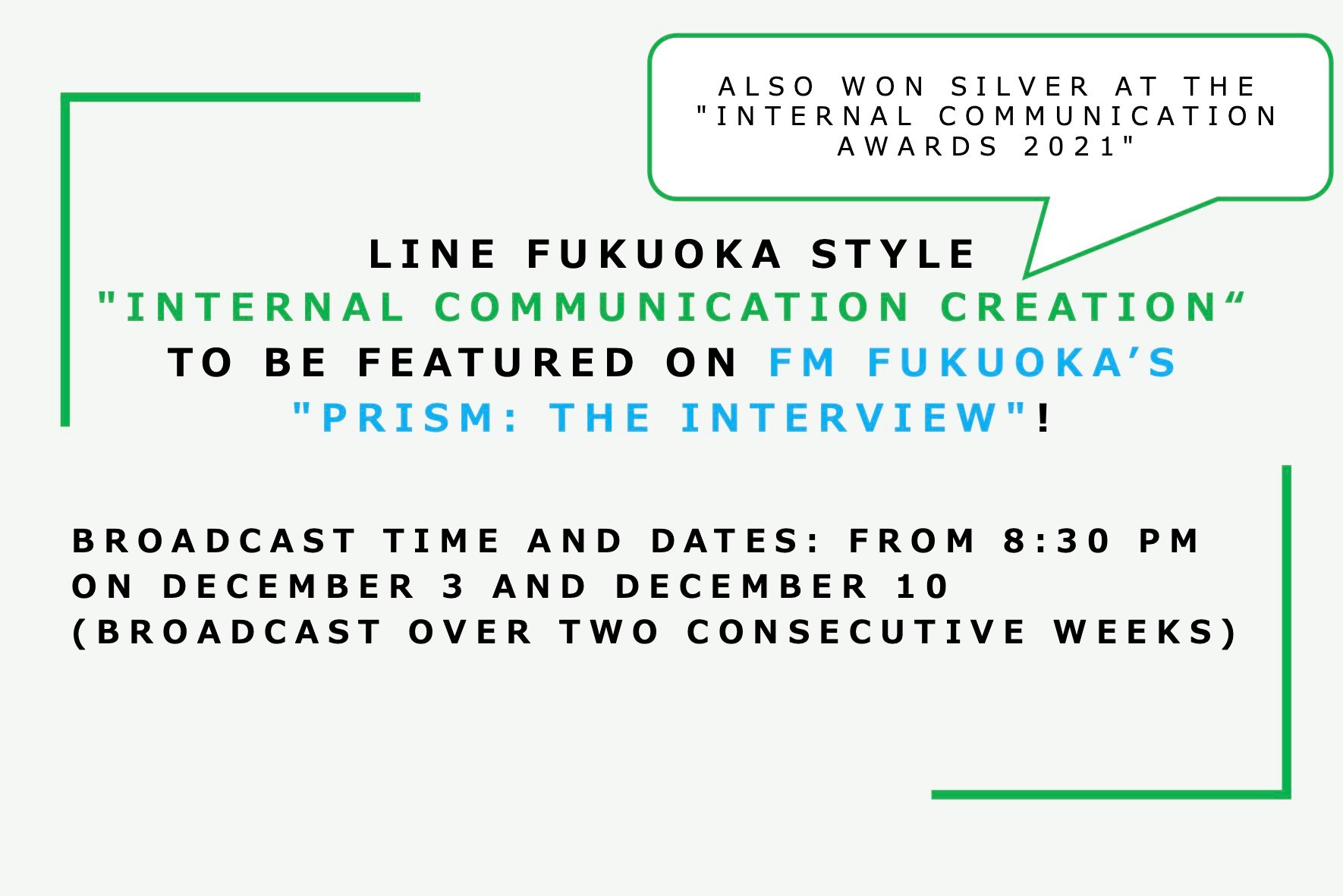 "Build Lean and Exceptional Teams" is one tenet of LINE STYLE (the LINE Group's set of behavior policies), and LINE Fukuoka regularly undertakes a variety of initiatives in order to create elite teams.
We've developed internal communications as one aspect of building these teams, and received the Silver Award at the "Internal Communication Awards 2021" event. (Sorry, only available in Japanese.
The company's award-winning internal communication project will be featured on the "Prism: The Interview" (プリズム~ザ・インタビュー~) program, which introduces the "bright individuals" of this and the next generation. The program's host, Mr. Satori Nishikawa, will do a deep-dive into why internal communications are necessary, and how LINE Fukuoka created the company's internal communication.
We believe the interview will provide helpful team-building hints for those working at companies that don't have internal communications, so we hope you'll tune in!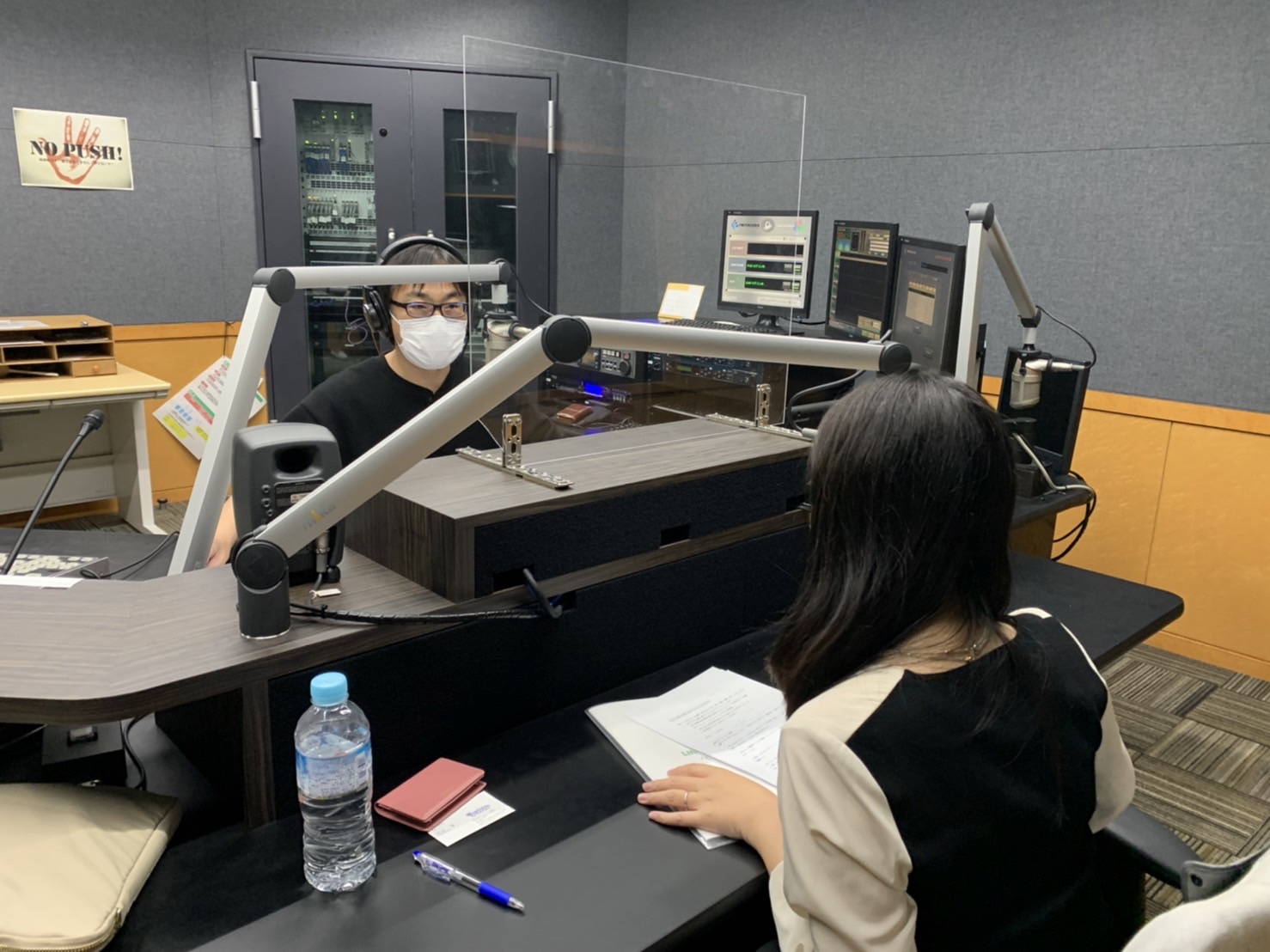 ▲

Ms. Aoki (Manager of our internal communications team) was interviewed at the recording



<Overview>
• Scheduled broadcast time and dates: From 8:30 pm on December 3 and December 10 (broadcast over two consecutive weeks)
• Broadcasting station: FM FUKUOKA
• Program name: "Prism: The Interview" (プリズム~ザ・インタビュー~)
▼ Other posts related to internal communication projects
https://linefukuoka.blog.jp/archives/20210819_01_culture_welfare.html
https://linefukuoka.blog.jp/archives/81806178_culture_welfare.html
▼ LINE Fukuoka received a special prize by the judges at "e-Communication Grand Prix" for its internal communication measures
https://linefukuoka.co.jp/ja/pr/news/2021/090115
▼ Please contact us here with requests for coverage, appearances, or lectures.