Customer Success Planning Department's Mr. Kato Takes the Stage at LINE AI Company All Hands Meeting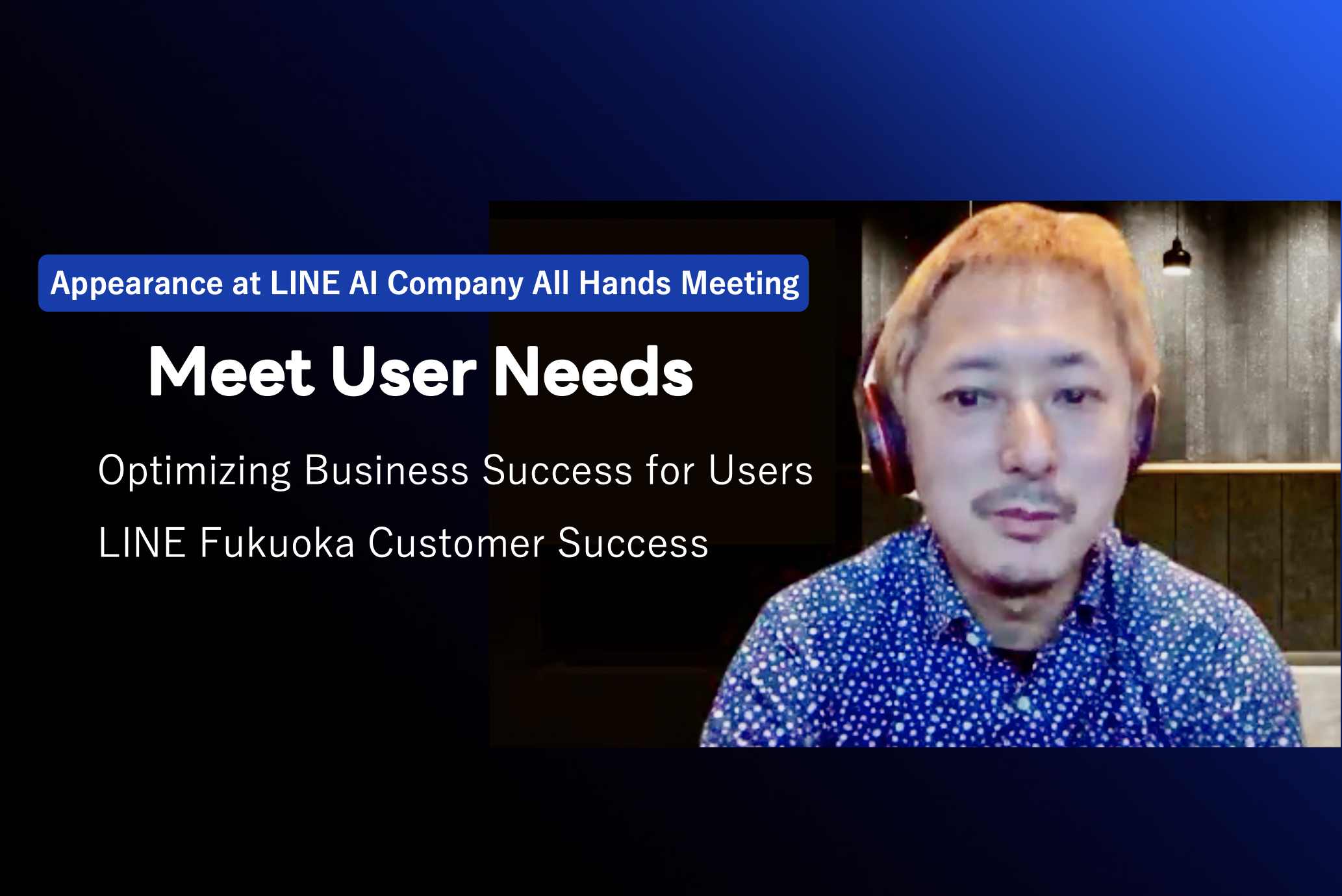 Hello, this is Mari Aoki with the Marketing Communication Department.

LINE Fukuoka's Customer Success Planning Department is in charge of LINE Clova (LINE's AI technology brand) customer success work.

In October LINE Corporation's AI Company held an All Hands (Company-wide) meeting, and Mr. Toshiyuki Kato (Department Head of LINE Fukuoka's Customer Success Planning Department) took the stage to give a presentation on "LINE Fukuoka Customer Success Initiatives" during the "Guest Talk" section where the people of the moment in the Z Holdings Group are invited to speak.

Today we're sharing a portion of the meeting with you.
LINE Corporation AI Company:

LINE develops AI technology for everyone from consumers to corporations. The company promotes the spread of AI throughout society, and currently the company is equipped with technology for natural language processing, text, image (including faces), and audio recognition, as well as speech synthesis, taking on everything from planning to implementation of solutions to the issues society and companies face. We are striving to close the distance between businesses and AI as well as people and AI and create a more convenient society where it's an "everyday part of life" that's close to work and the people behind it.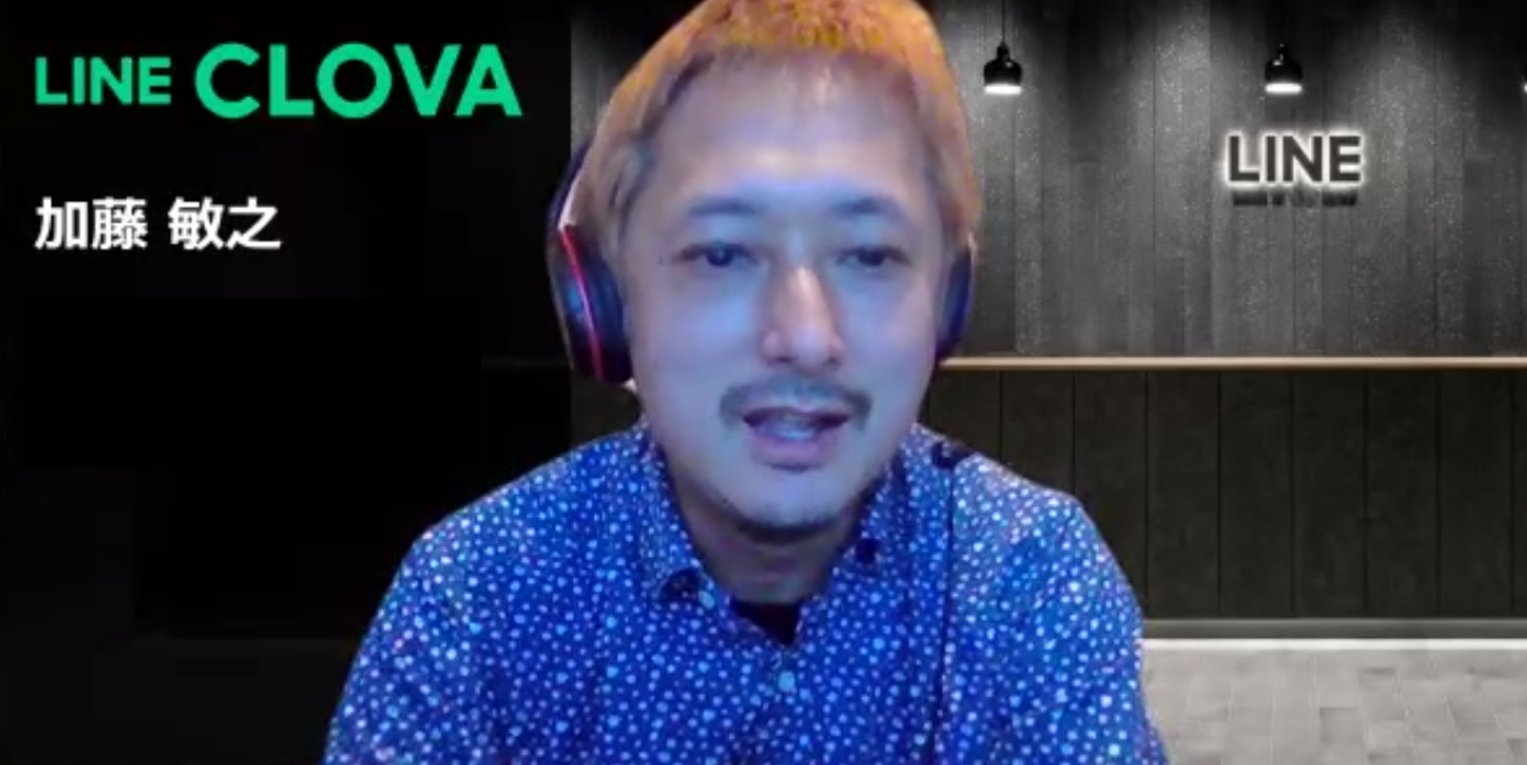 What does the Customer Success Planning Department do to support the business success of LINE Clova users?
"Customer support is responding to inquiries from our customers. (Reactive)

On the other hand, Customer Success creates success by taking action to meet user needs before the user does anything. (Active)

The goal of customer success is to enable users to get the most out of the features of our products and services so that their business can succeed."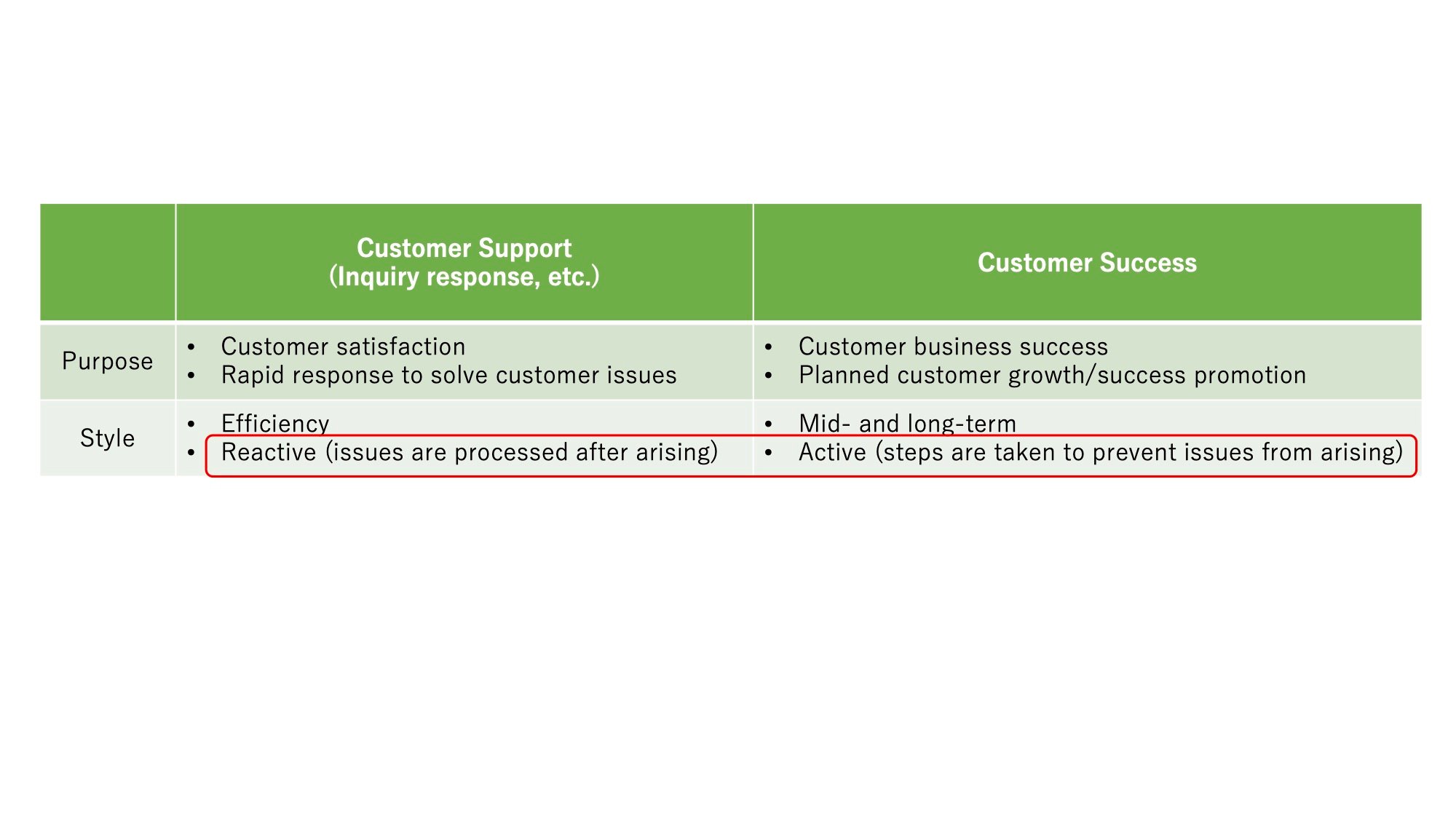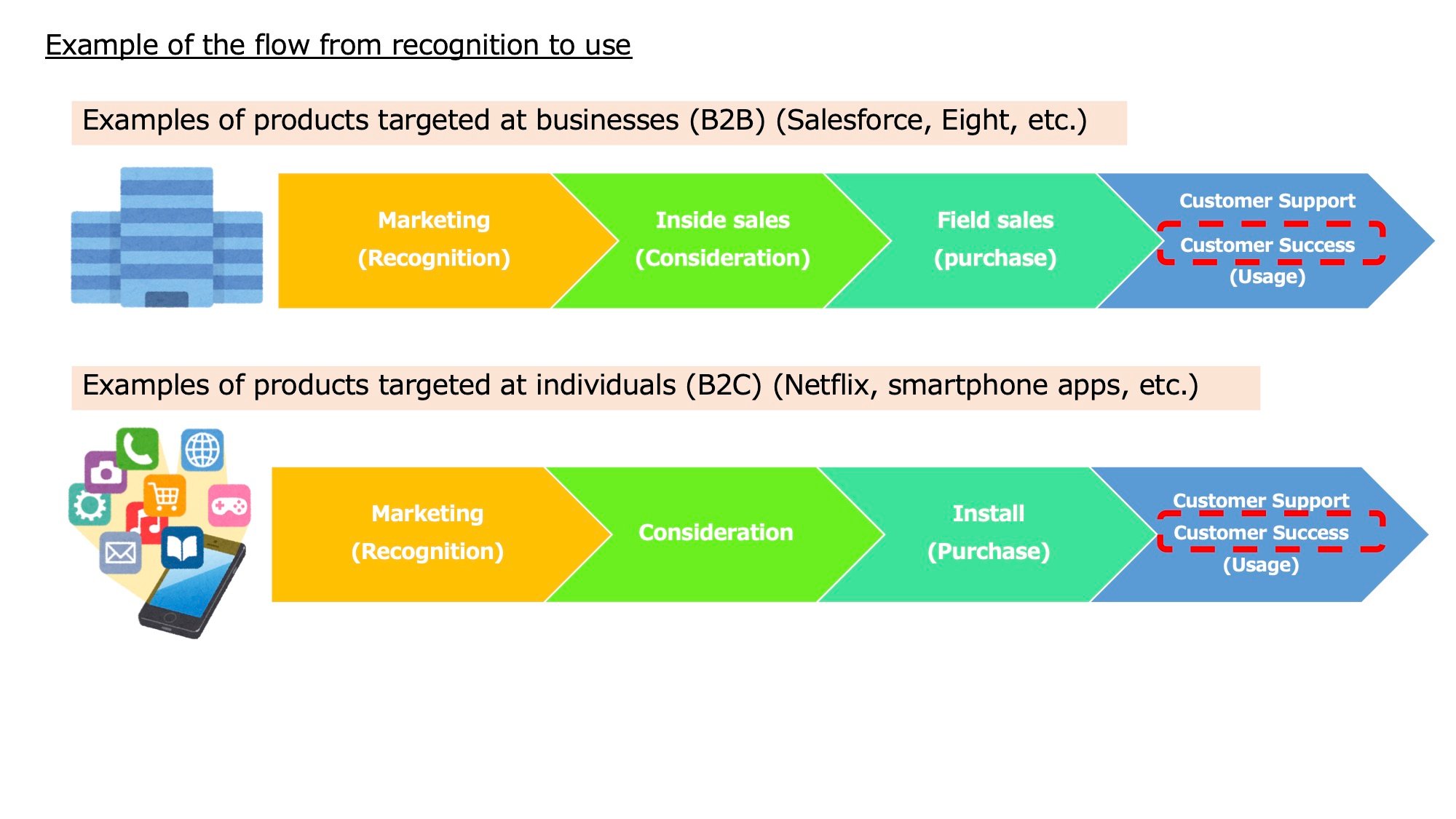 "In order to achieve this, our team visualizes the condition of users, considers what to do for those conditions, and puts structures in place to meet those needs."

"First, we have started on building a system that automatically suggests users we should contact by creating a health score that visualizes user's product usage status and reply status. At the same time, on a customer journey map we visualize the problems users face in each phase and their solutions. From this data analysis we propose measures to take and measure their efficiency. Support for onboarding and adoption activities is also one of our important roles."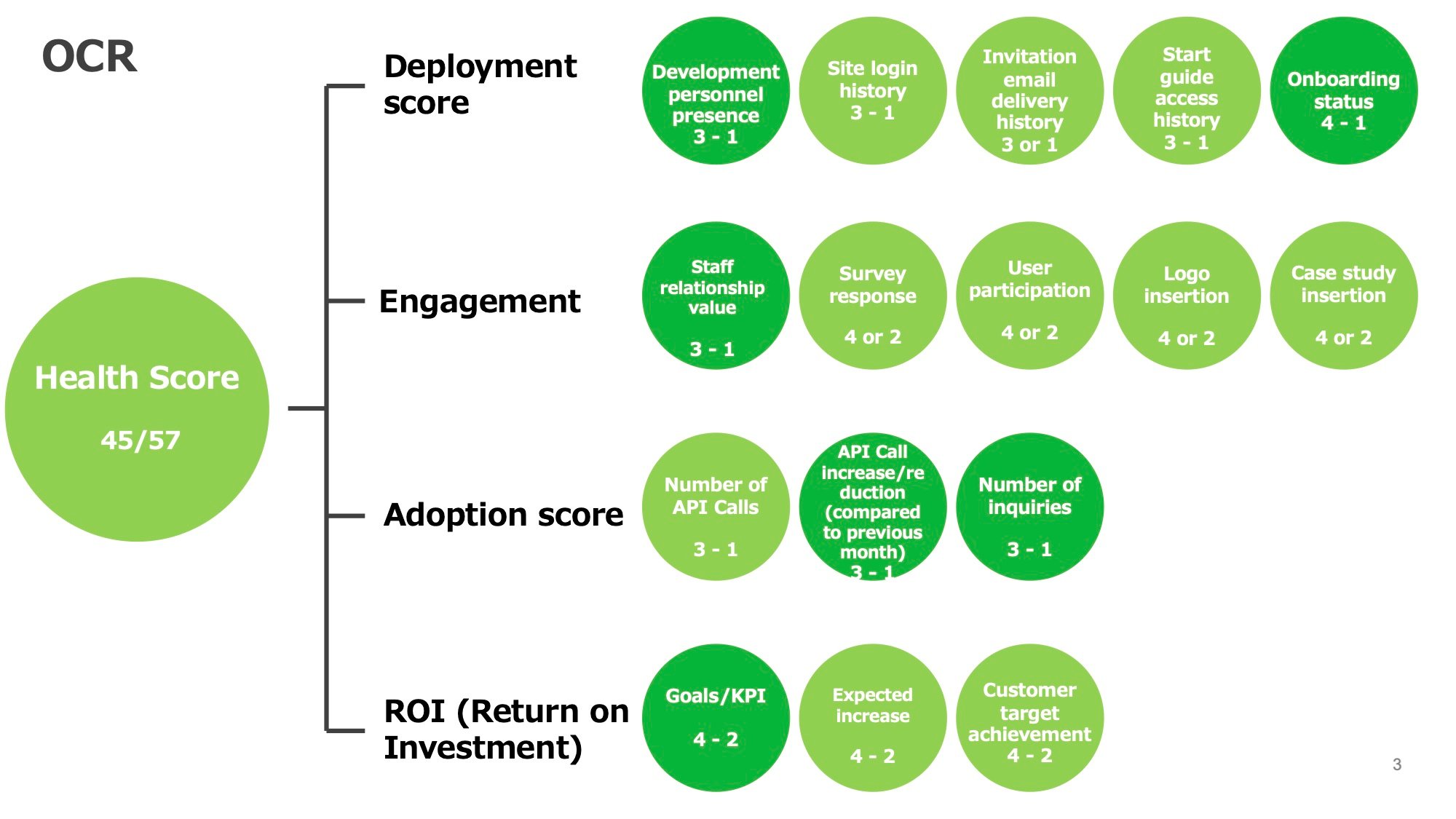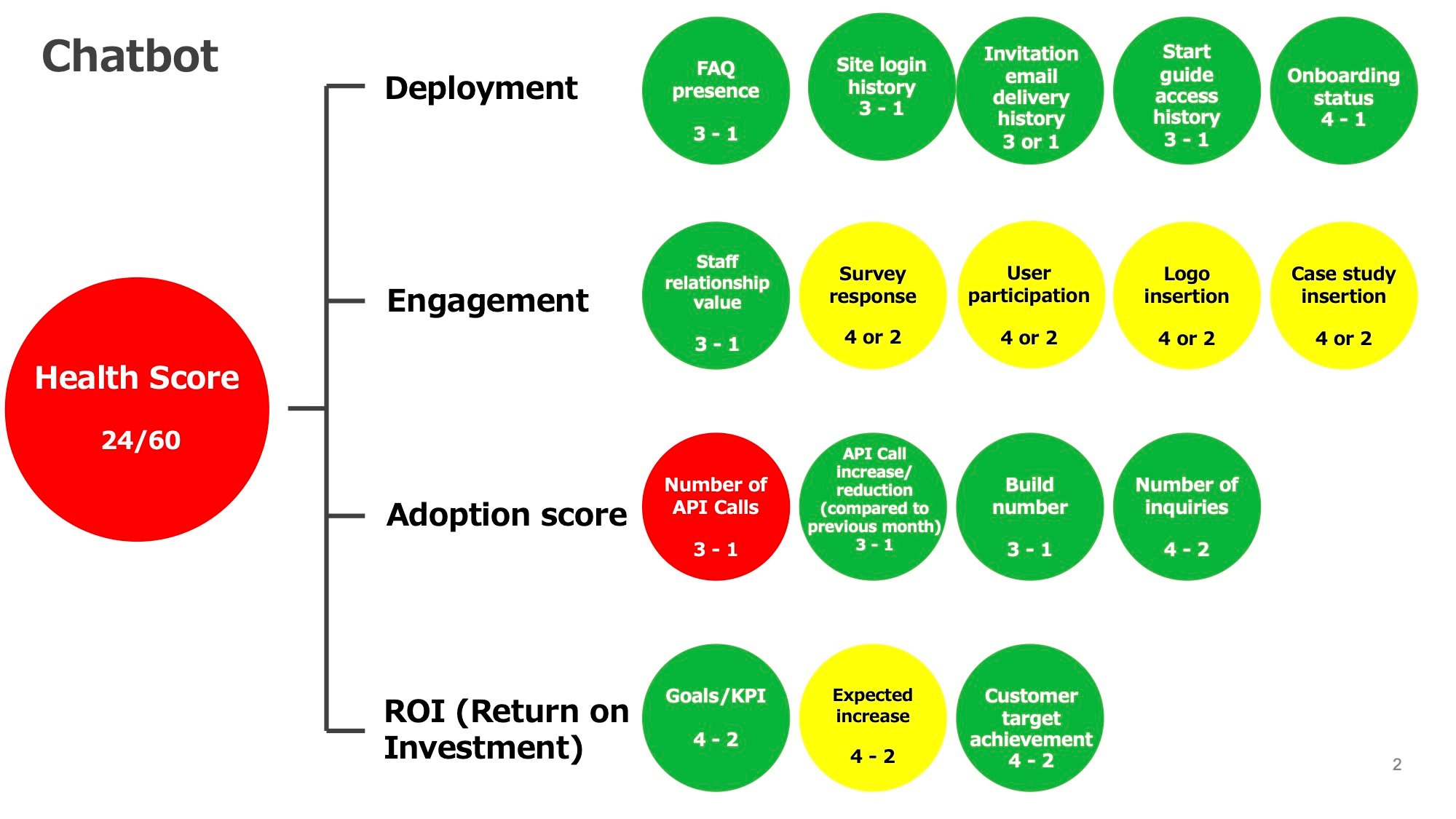 Note: This is an image of a Health Score.
Learning more about users than anyone else, and grasping all of their needs
"The Customer Success Planning Department was established with the idea that there's more we can accomplish by thinking from our user's perspective. Our department's vision is to 'Meet User Needs - find user needs and take steps to meet them.' In order to achieve this, we believe it's important to be the organization closest to user perspectives."

"In the future, the department will expand its scope to all LINE services, not just LINE Clova. In order to streamline operations, we're considering utilizing AI in customer success activities, and want to take on a variety of challenges."

After the presentation, Mr. Shinichiro Isago (AI Company CEO) said that "hearing the Customer Success Planning Department's passion for customer service lit a fire under us as well. I think the Customer Success Planning Department is the department closest to our customers. I want to continue hearing feedback from those customers."

Moving forward, LINE Fukuoka's various departments will continue to challenge themselves to provide thrilling user experiences to customers.
▼Watch our "Users Rule"-themed video that showcases our passion for LINE Fukuoka users
▼You can find Mr. Toshiyuki Kato's (Customer Success Planning Department Head) Twitter account
here
!